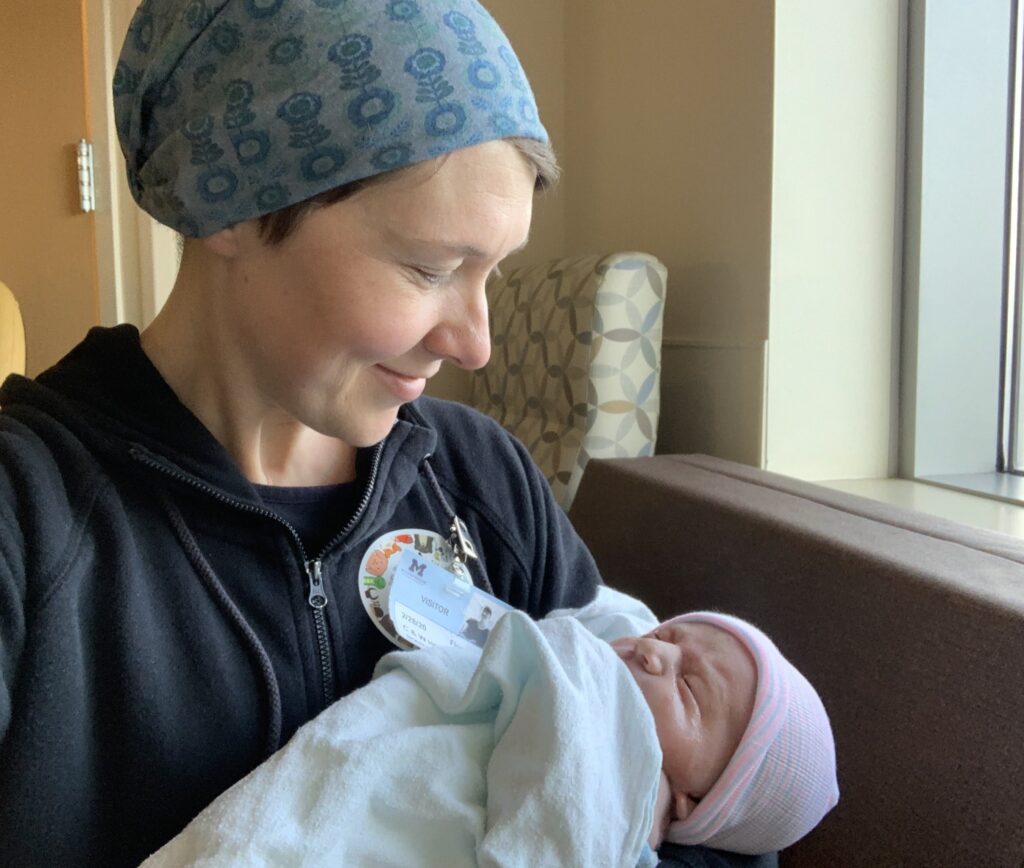 Sharon may be in Baltimore periodically for grad school, and is consequently 

No Longer Accepting Clients

for now. Apologies!
Depending on Estimated Due Dates, she may have availability for repeat clients.

Return clients are welcome to reach out to her through her email. When in state, she'll continue to work as a back up doula for her amazing colleagues at Ann Arbor Birth & Family. 
How can I help as a Birth Doula? 
I support you during birth Physically, Emotionally, Informationally, and work as your Advocate. I'm also on-call support for clients 24 hours a day, 7 days a week as you prepare for birth, and for a month after birth as you recover and adjust to life with a newborn. 
Physical Support
There are several ways to help ease the intensity of labor. I work to bring relief using massage, pressure points, counter pressure, rebozo, Spinning Babies techniques, hydrotherapy, position changes, and movement options to help facilitate progress and comfort. If you plan on using an epidural, several of these comfort measures are still incredibly beneficial, as well as some additional post-epidural comfort strategies.
I felt supported by Sharon before, during and after my delivery. She asked great questions, listened to my answers, and gave me support that was in line with my needs and desires. She helped me feel at ease through the entire process. I hadn't expected having a doula to make such a big difference, but my experience with my second birth was so much better than my first and I think Sharon's assistance was a significant factor.
Emotional Support
Feeling positive emotions and avoiding stressors during labor, doesn't only lower pain scores1, but it also allows labor to progress more effectively.  When birthing people feel safe, secure, loved, and confident, adrenaline levels decrease and oxytocin levels rise, which helps labor progress2. I do everything I can to help facilitate these positive, compassionate, calming emotions in the room.
Sharon helped me with two births.  I really feel like I couldn't have done either without her!  She was so supportive and was the best cheerleader when I felt like I couldn't go on.  HIGHLY RECOMMEND!!
Information and Advocacy
Not all hospital routines and policies are based on research. In fact, it takes 15-20 years for the evidence to be put into practice! 3 And even if policies were perfectly up to date, there are patient preferences and opinions to take into account. For these reasons, it's a top priority of mine, to help empower you throughout the decision making process of birth, and support the choices you make.  My primary approach to advocacy, is to help you advocate for yourself. That means I may amplify your voice, or draw attention to it if the medical staff isn't responding to your concerns. If you look unsettled about the options presented to you, I may ask if you have any questions in order to facilitate a discussion between you and your care providers. I may occasionally add a question or two for the medical team, if appropriate, so that you have all the information available to help you feel empowered, as you weigh options.  Likewise, I may offer additional options as part of the conversation. I am not a middle man or barrier between you and the medical staff.  Rather, I serve as  a bridge or a mediator, if there's a need, to make sure the entire birth team is on the same page and understands your preferences and priorities.
Doulas are not medical practitioners in any way. I love collaborating with Nurses, Midwives, and OB's, as we bring our various skill sets together to support birthing people.  I don't make medical recommendations, but help you understand your options and if you're interested, can point you to resources on a variety of topics.  
After a difficult labor, delivery, and postpartum experience with my first baby, I knew I needed more support with my second. Sharon was so thoughtful and patient with my concerns and helped me feel more prepared throughout my entire pregnancy. During labor and delivery, she was an advocate for me and made it possible for my voice to be heard and my needs met. Sharon helped me feel safe, calm, and confident and because of that the birth of my son was a beautiful, healing experience.
Sharon's Doula Support includes:
24/7 on call phone, text, or video chat support from the time you sign the contract
A 90 minute prenatal meeting when you, your partner (if applicable), and Sharon discuss your birth options and preferences
A customized Birth Plan/Approach reflecting your personal priorities
In-person physical, emotional, and informational support on the day of your baby's birth!
A 60 minute postpartum meeting
24/7 on call support through phone, text, or video for the first month after birth
Your investment: $1,650
Start preparing for birth by first signing up for Sharon's Evidence Based Birth® Childbirth Class, and you can purchase the same doula package for $1,550! Mention an interest in this special offer when setting up your consultation, to check on class availability.
Doulas, Dads, Family and Friends
One of the ways I can help birthing people, is by helping meet the needs of others in the room: by supporting the support. There are times I arrive at a hospital or home, and a very sleep deprived partner finally feels like they can take a nap, eat a real meal, or use the restroom.  Likewise, birth can be intimidating for a first time (or even seventh time!) support person, and I'm available to help guide others through the birth experience and act sort of like a tour guide adding context to the events unfolding.  If they're interested, I love to help partners or others know how they can productively help with comfort measures for their loved one.
I also recognize that you may not have a partner, or may not want them at the birth.  I'm there to help support whatever team you assemble, no matter how big or small.
Sharon was such a calming influence during the birth of our second daughter. She was perceptive, sensitive to our needs, and always kept in mind our goals as a couple. It was reassuring to have someone with her experience on our team.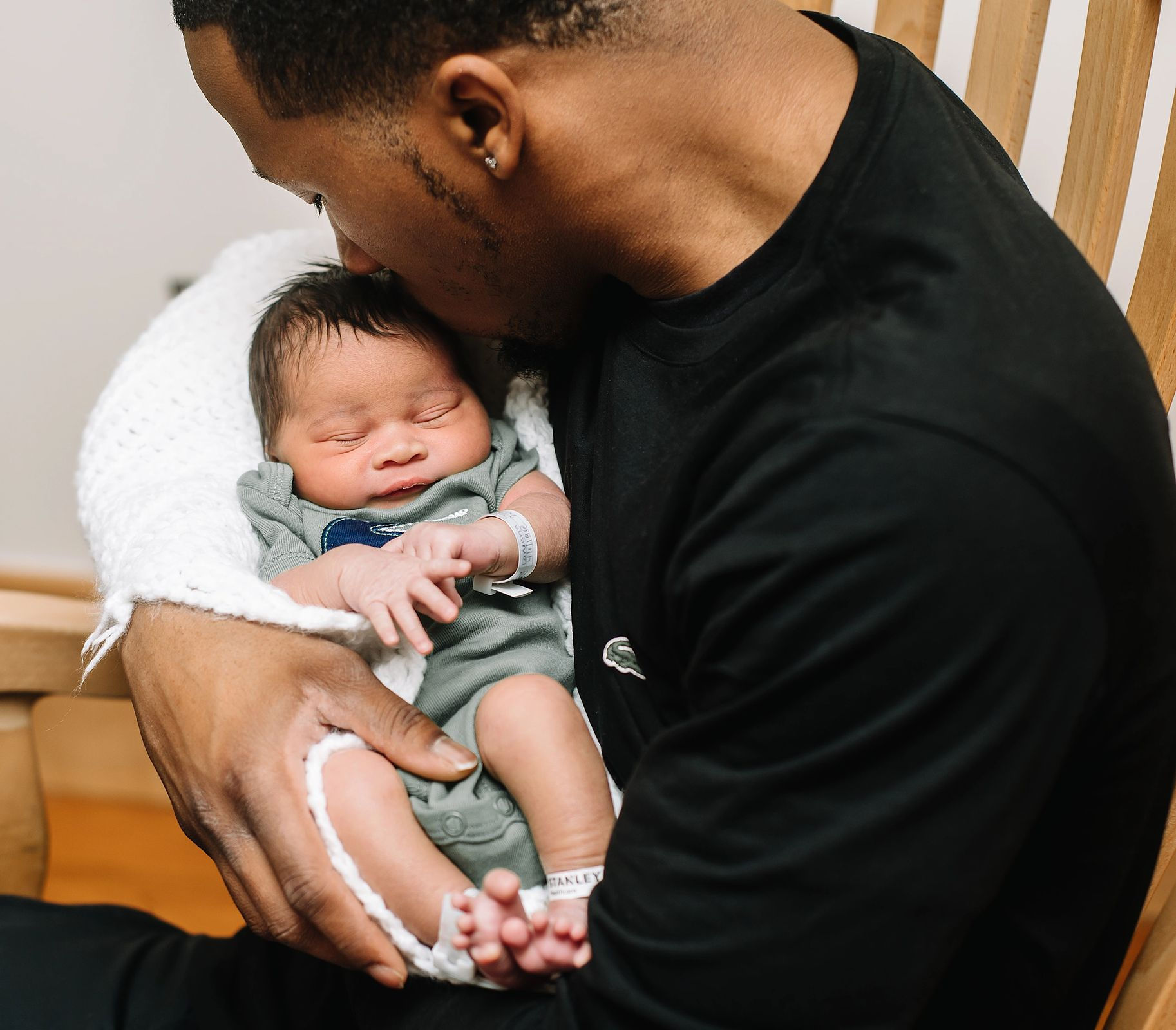 Virtual Support
With the uncertainty that COVID-19 has brought, Virtual Doula Support has become a popular option or Plan B. 
Sharon made me feel confident in supporting my wife during labor, even though it was virtual. She responded immediately to my messages with thoughtful, calm, and clear guidance, even in the middle of the night! Having Sharon as a familiar and friendly face during the labor process allowed me to be fully present. We are so grateful to have had Sharon on our team.
As a first time mama, Sharon provided me with support, knowledge, and confidence. Her approach was a true partnership with me. She gave me the space to explore how I wanted to birth without any judgement. During labor she cheered me on virtually. Hearing her voice and listening to her wisdom made me feel incredibly safe. Sharon is remarkable and I am so lucky to have had her as my doula.
Inclusivity
I am thrilled to support birthing people of any race, religion, age, ability, sexual identity, gender identity, or relationship status. I am passionate about doing what I can to close the discrimination gap in maternal and infant care. 
If you could use help paying for my services, I offer a limited amount of scholarships for people who self identify as 1. Low income, and/or 2. BIPOC, or 3. LGBTQ+. Please contact me to check on availability.