The Evidence Based Birth® Childbirth Class
Gain knowledge and confidence during this fun 6 week birth class that will equip you with thorough, unbiased, empowering information. Past participants regularly comment on the game changing skills and information they learned in class, that they benefited from throughout birth, as well as the postpartum period.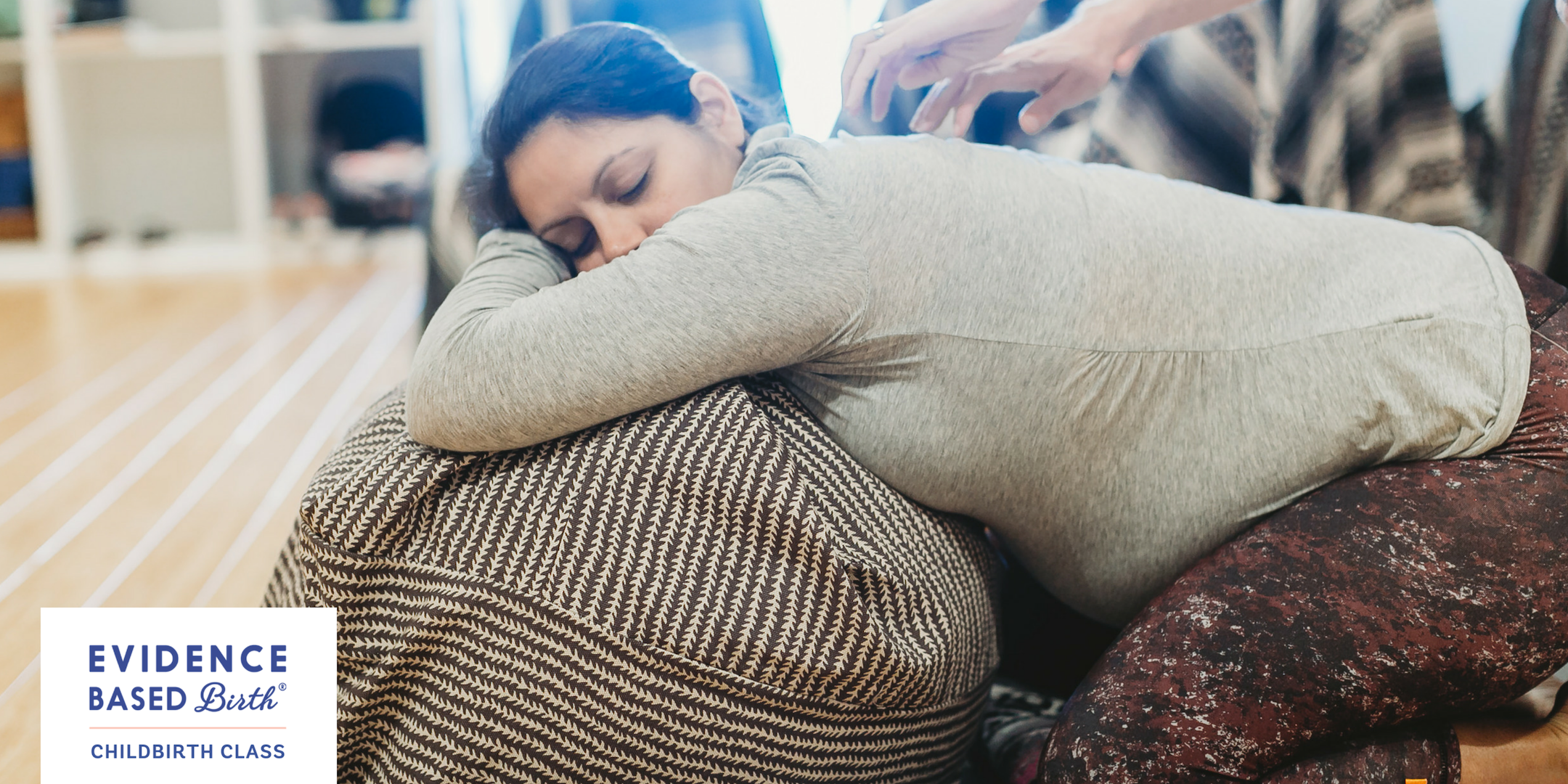 Why do people love Evidence Based Birth® Childbirth Classes?
Mentorship from Sharon Quinn, an experienced Evidence Based Birth® Instructor, who's been a certified doula and birth instructor since 2013.

The flexibility and luxury of learning from the comfort of your own home.

Six weeks of online videos that correlate with our birth classes, you and a partner (if applicable) can watch together. 

Two accounts for the Evidence Based Birth® Childbirth Class Parents site which includes a PDF library with articles covering research on 30+ topics, a video library for 20+ topics, beautiful birth videos, relaxation audio tracks and more! 

A fun, relaxed, interactive, learning atmosphere.

Most of all, empowering preparation for birth.
Sharon's passion for birth is contagious, which is just what this nervous first-time parent needed. My partner and I were well-equipped to navigate our birth options, resulting in a very positive — even exciting! — birth experience, including high-fives and chocolate cake. Talk about an empowering, memorable life event!
I was highly skeptical of the need for birth education–the body knows what to do, right? Sharon effortlessly disabused me of that fallacy. By the end of her class, not only was I able to be a pillar of support for my wife in childbirth, I felt like I was an intimate part of the process. We brought our kids into the world as a team. I cannot fathom having done it any other way.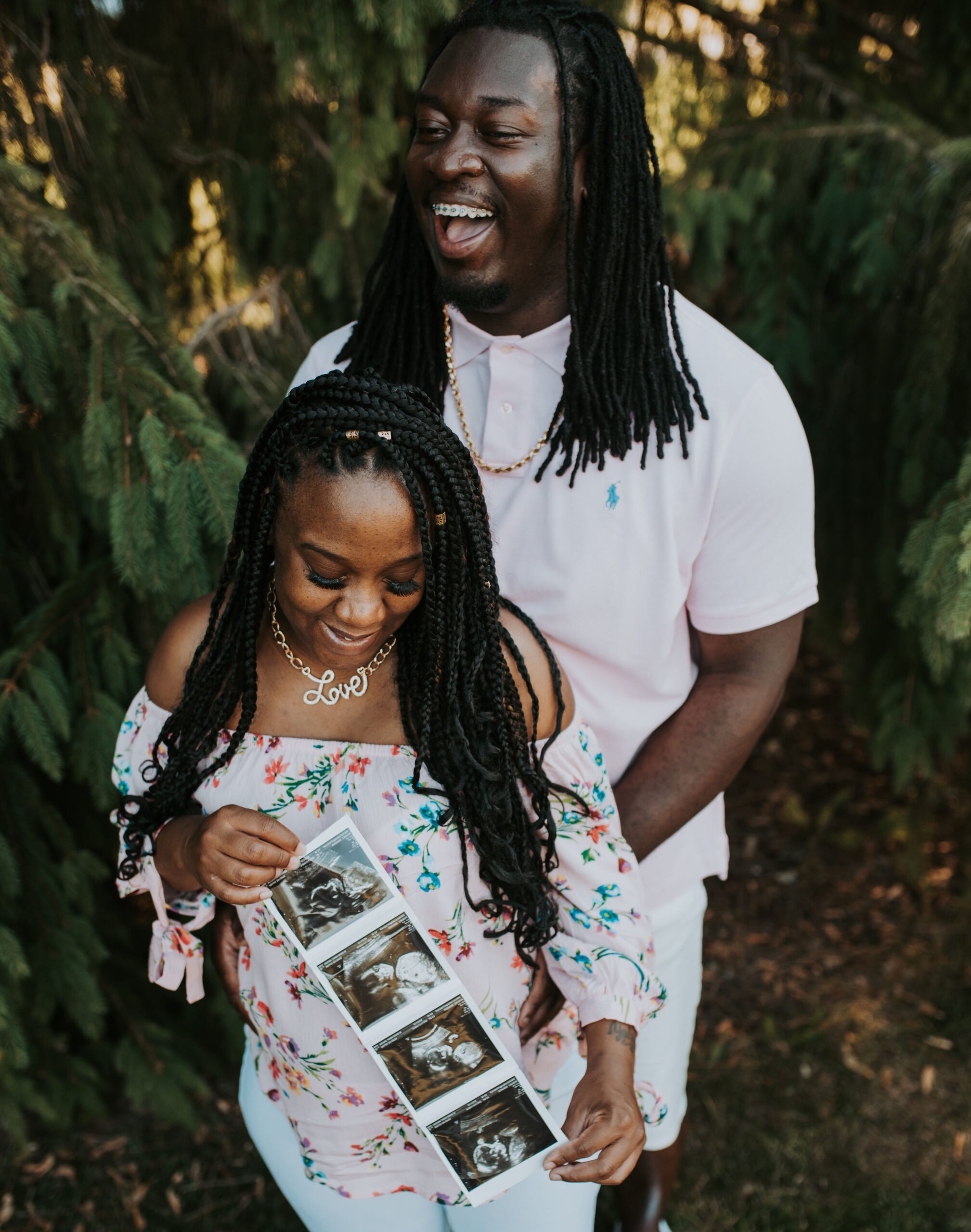 Topics Covered
Comfort measures

Relaxation techniques

Cutting edge research on a variety of topics

Interventions

Stages of Labor

Partners or other support people and important ways they can help

Doulas

Navigating the healthcare system

Breastfeeding and newborn care

Postpartum recovery and so much more!
BONUS: Earn points throughout the class to get prizes at the end!
The course lasts 6 weeks
Class 1: 2 Hours: Options for In-person or Zoom

Class 2: 1 Hour zoom

Class 3: 1 Hour zoom

Class 4: 1 Hour zoom

Class 5: 1 Hour zoom

Class 6: 2 Hours: Options for In-person or Zoom
Every class is paired with online learning material you're encouraged to dive into. (That's where fun prize earning comes in!)
Note on COVID Precautions and Location
It's important to me that everyone can learn while maintaining a level of COVID caution they feel comfortable with. In-Person Classes (1 and 6) will be taught at the Little Lake Wellness Hub, at 231 Little Lake Drive, Ann Arbor, MI. For these classes, if covid numbers are high, there will also be an option for a Zoom class, likely the day before or after the in-person class. If you need to know Class 1 and 6 alternative dates in advance, reach out to Sharon at sharon.empoweringbirth@gmail.com for your cohort's specifics. Other COVID precautions for in-person learning include:
If Sharon is experiencing symptoms or has been exposed to someone who's tested positive, the week of a scheduled in-person class, we'll need to zoom instead.

People attending in-person will need to screen themselves for COVID symptoms and exposure, and wear masks to class.
Registration covers both the pregnant person and a partner of their choice.
Basic Package for $295: The 6 week Evidence Based Birth® Childbirth Class, 3 months access to the online learning material, and mentorship from Sharon.
Deluxe Package for $335: The 6 week Evidence Based Birth® Childbirth Class, 6 months access to the online learning material, mentorship from Sharon, and a hard copy of the workbook sent directly to your home.
  2022 Birth Classes
All previous sessions sold out
Series start dates

Sorry! The last class just sold out! 
 Sharon will be starting a Masters program at Johns Hopkins and will likely be taking a teaching break after the October class.
EBB with Sharon was absolutely amazing! She was knowledgeable, passionate, and funny. We felt prepared and well equipped for labor and delivery!
Inclusion Policy:
Evidence Based Birth® is committed to creating an inclusive and welcoming environment for pregnant persons of any age, religion, race, sexual identity, gender identity, or relationship status.
Sharon offers one scholarship for 50% off tuition each session.  Students can choose the basic or deluxe package to discount, and are eligible by either self identifying as 1. Low income, and/or 2. BIPOC.  As long as there are racial disparities in maternal care, I'll continue to be especially passionate about the latter eligibility, and will work to find ways to increase accessibility to EBB classes for parents of color.  Contact Sharon at sharon.empoweringbirth@gmail.com to check on scholarship availability.